AIFD Board of Directors Elections!!!

Attention AIFD Members! Watch your email on Friday for the AIFD ballot, and please return it quickly!!

Elections for AIFD board members are scheduled for May 8, and they will be done by email to those with current AIFD memberships.

These nominees have agreed to run for the following positions:
President: Craig Roberts
Vice-President: Bill Brock
Secretary: Daisy Lai
Treasurer: Marcia Toprac
Program Director: Scott Margo
Teaching Director: Lisa Dielman

Ballots will be emailed to all current AIFD members on May 8.

Special note: This election is being conducted by mail ballot instead of at a special AIFD meeting because of the "stay at home" order issued by the City of Austin due to the COVID-19 pandemic.
From the AIFD Board President:
The City of Austin is modifying its operations and some public services will be suspended until Sunday, May 31, 2020. This includes programs and classes at Hancock Recreation Center. Visit austintexas.gov/covid19 for more information on closure/reopen dates. We will update you of any changes.
From Denise:

The City of Austin has begun to open up parks and outdoor activities. Please be safe and use masks and social distancing to protect yourself and others.


Our AIFD Board elections will take place this week. Please return your ballot promptly; we will announce the results of the election in next week's Newsletter.

There continues to be LOTS of online folk dancing and other dancing available on ZOOM, Facebook and YouTube. Check our Facebook page to see new events as they are added. AIFD's first ZOOM dance last Friday was awesome!! We had great dance leaders, great dances, and LOTS of people.
---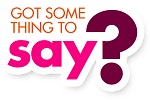 Have something you'd like to see in the AIFD newsletter?
Do you have an upcoming event you'd like to announce, a poem you'd like to share, a dance experience you think other dancers would enjoy? Feel free to submit it to the AIFD newsletter and we'll make it fit.
Jasmine Guha-Castle.
We are sad to announce that on Monday, April 27, Jasmine Guha-Castle lost her long running battle against cancer. Jasmine grew up in Oxford, England, which is also where she met her husband, George. They moved to Austin several years ago. Jasmine and her daughter, Soraya (now 17), attended Texas Camp many times, and Soraya also accompanied Jasmine folk dancing nights at Hancock Center.

In addition to dancing, Jasmine enjoyed swimming at Barton Springs, walking dogs at animal shelters, and volunteering for the Miracle Foundation. She served as the AIFD secretary twice and often was the assistant DJ at AIFD. Jasmine had a warm heart for dogs and other animals, always having at least two at home. If you would like to make a donation in Jasmine's memory please consider organizations that care for animals.

If you would like to send a card to Jasmine's husband, George Castle, and daughter, Soraya, their address is: 4209 Ramsey Avenue, Austin, 78756.
Online Dance Activities
Compiled by Denise Fynmore.
These are some of the online dancing events, but not all. Please check our Facebook page frequently:

Friday Night Folk Dance co-hosted by Houston and Austin International Folk Dancers, 7:30-9:30pm. Info is on folkdancers.org, including a zoom tutorial at this link.

Folk Arts Center of New England (FACONE) hosts regular online dance events. On Saturday, May 9th, Steve Kotansky will conduct 2 one hour workshops beginning at 2pm eastern. Access this and other FACONE programs at facone.org/programs/online-events-steve-kotansky.html.

Yves Moreau – has dance videos of his teaching of FIVE dances. These are available on his Facebook page anytime.

Dimitar Petrov teaches a workshop with several Bulgarian dances. It is on YOUTUBE.COM, also with a link from the AIFD Facebook page. Available on YOUTUBE anytime.

The San Antonio Folk Dancers have Tuesday night dances at 7:00 pm using Zoom. Use this link every Tuesday. Join Zoom Meeting us04web.zoom.us/j/430250629... Meeting ID: 430 250 629, Password: 95942.

Ira Weisburd is teaching Balkan Dance on Saturdays, Israeli Dance on Mondays, and Line Dance on Tuesdays!! His classes are on Facebook; check his Facebook page for details and times.

Rebekah Valencia is hosting Monday evening ZOOM folk dancing in your living room from Oklahoma. Check the Oklahoma City Folk Dancers Facebook page for time ad ZOOM link.

CDSS (Country Dance and Song Society) has compiled a great list of online events for the Contra and English Country Dancers. See their website at cdss.org/community/covid19/online-events.

If you have any suggestions or comments about upcoming online events, please email Denise at president@aifd.cc.