From the AIFD Board President:
This is my last message as AIFD president! Congratulations to the new Board! The outgoing members of the Board (myself, Michel Breger, Janie Hopkins and Jeff Kessel) have enjoyed our years in office. Most of our meetings were held at Mother's Café where we enjoyed great, healthy food. The time on the Board ranges from three years (myself and Janie) to seven years (Michel)!! I want to especially thank Michel for his many years of service!! Jeff has not only done a great job as Program Director, but also designed and built the new equipment storage cabinet at Hancock. Janie was a good secretary, always smiling, and she opened up her home for us several times for special meetings, and she fed us, too!

I am very excited about the new AIFD Board, and I am confident that they will do a great job of leading us through these troubled times and getting us safely back to the dance floor! I don't know how fast
it will happen, however. Most of our dances are intended to show a sense of community, which includes being physically close. We are all anxious to get back to dancing, but we cannot be too hasty. In the meantime, we have all the online events available (see listings). Although they are a substitute, they provide the opportunity to "see" our friends, hear the music, and dance our favorite dances or learn new ones. I find that even listening and watching can be quite entertaining!

I hope to see you all soon, one way or another. Thanks for the opportunity to serve AIFD! We didn't stay this long because we had to, we stayed this long because we wanted to. - Denise Fynmore
The City of Austin is modifying its operations and some public services will be suspended until Sunday, May 31, 2020. This includes programs and classes at Hancock Recreation Center. Visit austintexas.gov/covid19 for more information on closure/reopen dates. We will update you of any changes.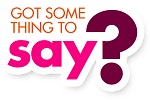 Have something you'd like to see in the AIFD newsletter?
Do you have an upcoming event you'd like to announce, a poem you'd like to share, a dance experience you think other dancers would enjoy? Feel free to submit it to the AIFD newsletter and we'll make it fit.
AIFD Board of Directors:
Congratulations to the new board.
Thanks to the outgoing board.
| | |
| --- | --- |
| Denise Fynmore | Craig Roberts |

President
Vice-President
Teaching Director


Program Director
| | |
| --- | --- |
| Michel Breger | Marcia Toprac |

Treasurer

Secretary
Online Dance Activities
Compiled by Denise Fynmore.
These are some of the online dancing events, but not all. Please check our Facebook page frequently:

Friday Night Folk Dance co-hosted by Houston and Austin International Folk Dancers, 7:30-9:30pm. Zoom link.

Yves Moreau – has dance videos of his teaching of FIVE dances. These are available on his Facebook page anytime.

Dimitar Petrov teaches a workshop with several Bulgarian dances. It is on YOUTUBE.COM, also with a link from the AIFD Facebook page. Available on YOUTUBE anytime.

The San Antonio Folk Dancers have Tuesday night dances at 7:00 pm using Zoom. Use this link every Tuesday. Join Zoom Meeting us04web.zoom.us/j/430250629... Meeting ID: 430 250 629, Password: 95942.

Ira Weisburd is teaching Balkan Dance on Saturdays, Israeli Dance on Mondays, and Line Dance on Tuesdays!! His classes are on Facebook; check his Facebook page for details and times.

Rebekah Valencia is hosting Monday evening ZOOM folk dancing in your living room from Oklahoma. Check the Oklahoma City Folk Dancers Facebook page for time ad ZOOM link.

CDSS (Country Dance and Song Society) has compiled a great list of online events for the Contra and English Country Dancers. See their website at cdss.org/community/covid19/online-events.

If you have any suggestions or comments about upcoming online events, please email Denise at president@aifd.cc.