AIFD Newsletter
November 11, 2016
NO DANCING THIS WEEK
In honor of Veterans Day.

In honor of Veterans Day, city facilities, including Hancock Rec Center, will be closed.

Next week come to enjoy live music with the Texas Camp Band!!





---




Friday, November 18th: Texas Camp Band at AIFD!!


Enjoy a preview of this year's Texas Camp music at dancing -- provided by members of the Texas Camp Band.

---

Friday, November 25th: Texas Camp - no dancing at HRC.
We hope you will be with us in Bruceville enjoying Texas Camp!!!
Texas Camp Floor Setup Needs You!!!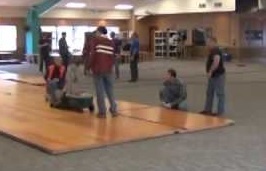 It's that time of year again, the time when we ask for volunteers to come up to Greene Family Camp the weekend before Texas Camp to help assemble TIFD's own custom sprung dance floor. We plan to meet at 1:00 P.M. on the Saturday, November 19th, and Sunday, November 20th, working about 3 hours each day. Rides are available! If you'd like to sign up or need more details, drop an email to Mike Revesz and John Alexander at floor_czars@aifd.cc.
Link of the week:
The U.S. Army Blues: Veterans Day Concert and DANCE! .

---

Other dance links


AIFD:(Contact & Board page)


Wednesdays, 7:30-9:45, HRC, backroom, free.
1st Wed: singing; 2nd & 5th Wed: music jams; 3rd Wed: slow music jam; 4th Wed: dance - often with live music (no partner necessary).

Mondays, 7-9:45, HRC, backroom, free.
No partner necessary, we rotate often.





Upcoming "Other Dance" features
A list of non-AIFD events you may be interested in:




Thursday, November 10: Bulgarika!!!
Bulgarian dance party on Thursday, Nov. 10 7:30-9:30 PM at Wildflower Terrace, 3801 Berkman Drive (at Tom Miller St) in the old Mueller Airport area. $10 donation requested (or whatever you can afford.) Bulgarika, the musical group, are on a three month tour of the US. The core of the group, Nikolay Kolev and Donka Koleva, have come to Austin with similar groups every year or two in mid-Fall. They are great musicians and have always provided us with a very special event. Please come and join in the dancing or just listen to the music. For more information contact Bob Leibman at bleibman@att.net or 512-420-0219.

---

---

November 18-20: Fire Ant Frolic.
Fire Ant Frolic is Austin's annual contra dance weekend. Brought to you by the Traditional Austin Area Dance Association, this year's event features nationally acclaimed fiddle player Jamie Laval, accompanied by Owen Morrison on guitar, with calling provided by Susan Petrick. For information and registration, check out www.fireantfrolic.org.

---

November 22: Scandinavian Concert and Dance!!!
Enjoy an evening of great Scandinavian music by Loretta Kelley and dance instruction by Roo Lester and Larry Harding on Tuesday, November 22nd, from 7-10:30pm. All three will be performing / teaching at Texas camp for following weekend. For full details, including location, check out the event flier. Concert and dance: $20 (Students/children $10).