After party this week!!
Details at dancing.
This Friday at dancing

Live music by AIO. March Birthdays and Anniversaries

Celebration. Mike DJs, assisted by Christian.
Enjoy an exciting evening of dancing featuring live music from AIO! Come see and hear folk instruments played beautifully by Anne Alexander, Mark Gilston,

Yosuke Kimura, Yoshimi Masuo, Joane Rylander, and Don Weeda. We'll also celebrate all of our dancers with a birthday or anniversary in March. This lively evening will be DJ'd by Mike Revesz. Mike will be assisted by Christian Cie.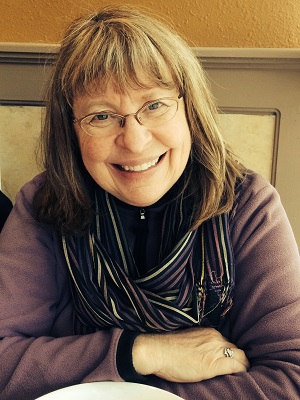 Teaching: Come at 7pm for a great newcomers' session led by Madeline Brock.
---
Friday, March 11th, 7-9:45 pm
$5 at the door 17 & older (16 & under free).
Children must be accompanied by an adult.
Hancock Rec Center (HRC)
---
No dancing at HRC next week
In support of the San Antonio Folk Dance Festival (SAFDF), AIFD will not be meeting at Hancock on March 18th. Details about the festival are below. We hope to see you there.
---
Friday, April 1st: General Foolishness Incoming...
We'll be dancing on April Fools' night this year! Stay tuned, and prepare to be surprised by a surprising number of surprisingly surprising surprises.
---
Friday, April 8th: April Birthday and Anniversary Celebration

It's time to celebrate all of our dancers with a birthday or anniversary in April. Come to folk dancing to dance with them, serenade them, and feed them cake!
Link of the week:
Ludo Mlado Folk Dance Ensemble.

---

Other dance links


AIFD:(Contact & Board page)


Mondays, 7-8, Newcomers' hour. HRC, backroom, free.
No partner necessary, we rotate often.




Friday, March 18: AIO at IKEA!!
AIO will be playing at the Swedish Easter Påskbord at IKEA Round Rock from 4 to 7 pm. For more information, including tickets and seating times, see the IKEA event page.

---

March 18-20: 58th Annual San Antonio Folk Dance Festival
SAFDF 2016 is coming up soon -- and registration is open! This year features Bulgarian dances with Yves Moreau, French Canadian and children's dances with France Bourque-Moreau, and West African dances with Tonya Pennie. Visit safdf.org for more info and registration materials!
(Note: in support of SAFDF, AIFD will not meet at Hancock on Friday, March 18th.)




Have something you'd like to see in the AIFD newsletter?

Do you have an upcoming event you'd like to announce, a poem you'd like to share, a dance experience you think other dancers would enjoy? Feel free to submit it to the AIFD newsletter and we'll see if we can fit it in.