Zoom: Ooops .. Sorry!!!
Due to accidental technical difficulties, several folks were locked out of last week's Zoom dance session (June 26).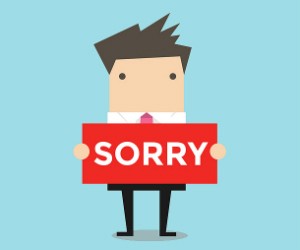 This was corrected shortly after it was realized. AIFD apologizes to those who couldn't join the virtual dance party and hope you try again for the next session. We are looking into how it happened to ensure it doesn't happen again. Thank you for your understanding and we look forward to dancing with you again soon.
This Friday's AIFD/HIFD Virtual Folk Dance, July 3, 7:30-9:30pm, will be hosted by HIFD (Zoom link).
You can also find a Zoom link, as well as a complete lineup of music and teachers, on the HIFD website prior to the event. If you have any dance requests, please submit them to jnjbloom@gmail.com prior to noon on Thursday, July 2.
Get To know your dance leaders: Franklin Houston.
I'm one of the few folks who "grew up" in folk dancing. In 1956, I began taking children's square dance classes with George Lowrey, a long-time folk and square dance leader. I learned my first folk dance, Ersko Kolo, in 1958 at a square dance class and asked George to teach more of those "neat line dances" and less of square dancing with girls! In 1960, I began dancing regularly with the "big people" in what was to become Austin International Folk Dancers (AIFD). Having by then gotten interested in the opposite sex, Dena and I were married in 1969; we danced and performed for many years with AIFD and later with Csardas Hungarian Dancers. We also did a lot of Scandinavian dancing in the 1980's. I still perform with Csardas at festivals around the state.

I've been involved with Texas International Folk Dancers (TIFD) and Texas Camp since 1962, missing camp only in 1970 and 1971. I've enjoyed playing in the camp band and with other groups and led the band from 1986 through 2006.

I love teaching esoteric and "Golden Oldies" dances, particularly those with syncopated patterns or mixed rhythms. I also continue to expand my musical boundaries by playing trumpet (my first instrument), accordion, prim, furulya (Moldavian), and frula (Serbian). I hope to lead and play tunes for dancers for many years to come!

Franklin Houston
Funky Formatting:
The emailed version of last week's AIFD newsletter had some strange formatting issues. Hopefully folks just clicked on the online version. We believe we know what happened, and hope these issues won't affect future newsletters.
City of Austin Update:
Austin-Travis County residents are directed to continue practicing social distancing, hygiene, and face covering behaviors under City and
County Orders adopted on August 15. The "Stay Home Save Lives Order" replaces the original "Stay Home-Work Safe Order." In addition to hygiene guidelines, the orders state that social gatherings up to 10 people should be avoided or minimized, and socializing in groups of 10+ individuals outside of the same household are prohibited.

In addition, a Stay Home, Mask and Otherwise Be Safe order was issued on June 22, 2020, that includes parts of the Health & Safety for Businesses order, issued on June 17, which directs all businesses to implement a health and safety plan related to COVID-19 by June 23, which includes a requirement for employees and customers to wear face coverings in most circumstances. Please see the order for details.

While the County is in Stage 4 Alert, vulnerable individuals should avoid groups of more than two. Both the County Order and the City orders expire August 15.
Online Dance Activities
Compiled by Denise Fynmore.
These are some of the online dancing events, but not all. Please check our Facebook page frequently.

Also, Dale Adamson maintains a comprehensive Events Calendar of online dance events.

In an effort to streamline the newsletter, events on this calendar will not be duplicated in the newsletter.



Friday Night Folk Dance co-hosted by Houston and Austin International Folk Dancers, 7:30-9:30pm. This week's (July 3) line up and Zoom link are on the HIFD website.

Virtual Stockton Folk Dance Camp July 11 - July 18, 2020 Virtual Stockton folk dance camp.

Yves Moreau – has dance videos of his teaching of FIVE dances. These are available on his Facebook page anytime.

San Antonio Zoom dancing is Tuesdays 7-9 pm ("doors" open at 6:45 pm). The link is https://us02web.zoom.us/j/85471809185. Everyone is welcome. Dance requests may be sent to host@sanantoniofolkdancers.org, preferably by Sunday, and we will honor them as much as we can. If you would like to get on our regular or Zoom mailing list, please send a message to the same address.

Dimitar Petrov teaches a workshop with several Bulgarian dances. It is on YOUTUBE.COM, also with a link from the AIFD Facebook page. Available on YOUTUBE anytime.

Rebekah Valencia is hosting Monday evening ZOOM folk dancing in your living room from Oklahoma. Check the Oklahoma City Folk Dancers Facebook page for time ad ZOOM link.

CDSS (Country Dance and Song Society) has compiled a great list of online events for the Contra and English Country Dancers. See their website at cdss.org community covid19 online-events.

Austin Balkan Singers in quarantine continues to meet on Zoom, every Wednesday night at 7 PM for an hour or so. If you are missing your 5/8, 7/8, 9/8, or even 11/8 dose you are welcome to join us – zoom singing has the advantage that you can "sing along" while muted if you want to learn in private. Also we are being joined by folks from far away who we have missed. Send e-mail to susan.hovorka@gmail.com if you want to zoom-sing along with us.

If you have any suggestions or comments about upcoming online events, please email contact@aifd.cc.