This Friday at dancing:
John DJ's, Denise assists.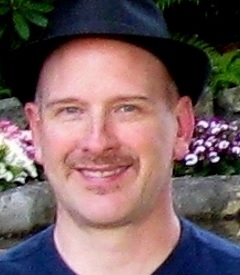 Enjoy a lively evening of folk dancing this Friday, Our DJ will be John Scales. John will be assisted by Denise Fynmore.

Teaching: This week Kathleen McDonagh will present dances from one of her most favorite teachers, Yves Moreau. Her featured teaching will be Sabrali Sa Se, Sabrali, a Bulgarian women's singing dance from the Rhodope region. Come prepared to sing along by downloading the lyrics.
Friday, July 21, 7-9:45 pm.
The admission fee is $5 for those 18 and older.
There is no fee for those under 18,
but they must be supervised by a designated person 18 or older.
Hancock Rec Center (HRC)

AIFD is organized exclusively for educational purposes, including the promotion and teaching of traditional folk dance, music and crafts native to a variety of countries.
Link of the week:
Summer (Лето - Leto) .
---
Other dance links
AIFD:(Contact & Board page)


Most Wednesdays, 7:30 - 9:45 pm, Free:
Check the Scandi website for schedule details.

We will not be meeting during the summer. We will resume in the fall. Keep an eye out.

Mondays, 7-9:45, HRC, backroom, free.
No partner necessary, we rotate often.