This week at dancing
Mike DJs, assisted by Brenda.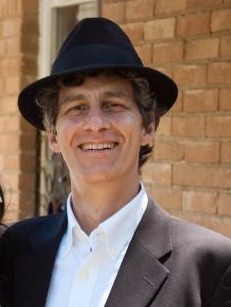 Join us for a fun evening of dancing DJ'd by Mike Revesz and his assistant Brenda Benton .


Teaching: Misi Tsurikov will lead the newcomers' class. Later in the evening, Kathleen McDonagh will conduct the featured teaching: Valle Hajde Merre Fürken ("Come Get Your Distaff"), an Albanian dance with hauntingly-beautiful music from Texas Camp 2013.
---
Saturday, January 18th
7:30-10:45 pm
$5 at the door 17 & older. 16 & under free.
Children must be accompanied by an adult.
Hancock Rec Center (HRC)
---
Not receiving this newsletter directly from AIFD? Let us add you to the distribution.
Febuary 1, French Night!
Misi Tsurikov is offering a special installment of World's Words focused specifically on French dances and dances with French words. Come show your spirit by wearing French colors, a French inspired costume, or by bringing a French snack to share.
---
Febuary 8, Groundhog Day celebration.

Does dancing feel like the same old thing over again? Franklin Houston is guaranteed to liven up your weekend with a surprising program commemorating the furry rodent. These beats will keep you returning to the dance floor again... and again...and again…and again…
---
Febuary 15, Valentine's party with live music by La Strada.

La Strada makes their AIFD debut with an evening of romantic folk dance favorites. Celebrate Valentines in style. Bring a romantic dessert to share.