Austin at Stage 5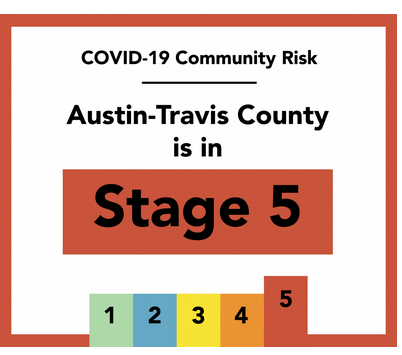 We plan to resume dancing at Hancock Rec Center on Fridays, 7 pm to closing, when Austin PARD allows gatherings that will fit our population of attendees in number and safety precautions.

However, Austin is currently in Stage 5: MASKS!!!; practice good hygene; avoid gatherings outside of the household; shop for essentials only, contactless or delivery recommended; practice social distancing; stay home if sick; avoid others who are sick; avoid non-essential travel.

Learn about the status of Hancock Rec Center.