Support AIFD - Become a member!
For more information, contact Michel Breger, membership coordinator, or check out the AIFD membership page or simply print and complete the membership form.
Note about 2021 AIFD Membership
The AIFD board has extended the term for current members to the end of 2021 due to the extraordinary conditions of the coronavirus pandemic. (Membership is January to December.) We look forward to dancing with everyone when this is over and want to make it easy and welcoming when we go back to dancing live. This means current members will not need to pay a fee for 2021 AIFD membership.

However, if you do want to pay for 2021 as we are a non-profit organization, you can email Marcia at treasurer@aifd.cc.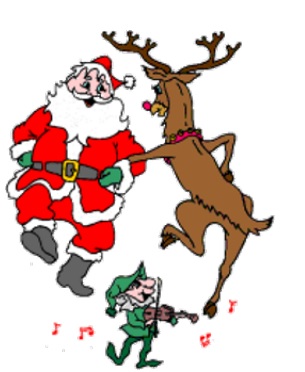 Christmas Night AIFD Folk Dance Party!!!
AIFD is having a Special Zoom Dance Party at 7:30 PM on Friday evening, December 25 (Christmas Day). Join Holly, Franklin, Misi, and Don as they lead us in our favorite dances.

The Zoom link for this event will be published in next week's newsletter.
Call for Volunteers! Looking for 1 or 2 people to be techs for our Christmas party. It's fun! It's easy! Holly will happily show you everything you need to know. Email her at billo45644@aol.com.
Austin at Stage 4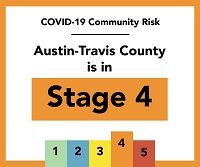 We plan to resume dancing at Hancock Rec Center on Fridays, 7 pm to closing, when Austin PARD allows gatherings that will fit our population of attendees in number and safety precautions.

However, Austin is currently in Stage 4: MASKS!!!, practice good hygiene, practice social distancing, stay home if sick, avoid others who are sick, avoid gatherings of greater than 10 people, avoid non-essential travel, business at 25-50% capacity.

Learn about the status of Hancock Rec Center.