This Friday's AIFD/HIFD Virtual Folk Dance, August 27, 7:30-9:30pm, will be hosted by HIFD (Zoom link).
You can also find a Zoom link, as well as a complete lineup of music and teachers, on the HIFD website prior to the event.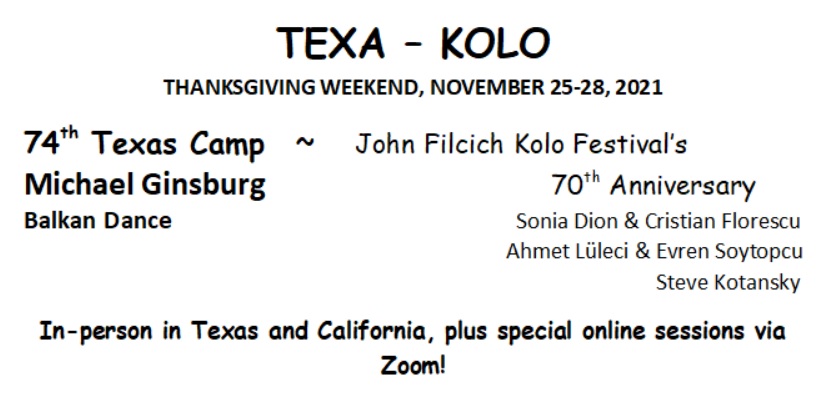 PROMO / Save the date / Stay tuned for details.