AIFD Elections, for Board to serve June 2021 to May 2022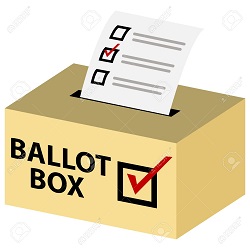 AIFD Members,

Members will receive a ballot because they either were a member of AIFD in 2020 or joined AIFD in 2021. Due to the cancellation of in-person meetings, the AIFD Board has extended 2020 memberships through 2021 and has waived the participation requirement.

We have nominees for board positions for 2021-2022 AIFD Board:


President
Vice-President
Secretary
Program Director
Teaching Director
Carry over
Craig Roberts
Bill Brock
(None)
Marcia Toprac
(None)
Franklin Houston
Madeline Brock


We continue to reach out to possible nominees for Secretary and Program Director. For more information about the election cycle schedule, board positions, qualifications/requirements, and position duties are at this link.

Thanks for your continued support of Austin International Folk Dancers.

AIFD Board.



Time to "dust off the cobwebs" and enjoy a night of oldies but goldies - 4 hours of straight dancing, no teaching, no reviews.


Date: Saturday, May 1
Time: 6pm-10pm Pacific (that's 4pm to 8pm Austin time)
Where: ZOOM*
Registration

Hoolyeh was a performing group of kids aged 12-17 in Corvallis, Oregon, in the 1970's and still exists for recreational dancing on Tuesday nights. This is their annual 'reunion' dance of all their favorite dances from their youth. Registration is free, but limited to 300, so don't wait.

* We are allowing pinning vs spotlighting so if the 'zoom lag' is bad with one person, you can tap someone else.
Austin at Stage 3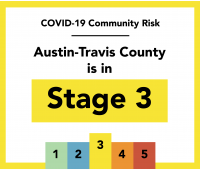 We plan to resume dancing at Hancock Rec Center on Fridays, 7 pm to closing, when Austin PARD allows gatherings that will fit our population of attendees in number and safety precautions.

However, Austin is currently in Stage 3 (down from stage 4 on March 13): MASKS!!!; practice good hygiene; avoid gatherings of more than 10 people; business limited to 50-75%; stay home if sick; avoid others who are sick; avoid non-essential travel.

Learn about the status of Hancock Rec Center.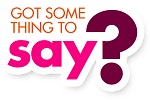 Have something you'd like to see in the AIFD newsletter?
Do you have an upcoming event you'd like to announce, a poem you'd like to share, a dance experience you think other dancers would enjoy? Feel free to submit it to the AIFD newsletter and we'll make it fit.