This week at dancing
John DJ's, assisted by Brenda.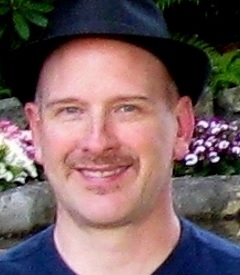 Enjoy a lively evening of request folk dancing DJ'd by John Scales. John will be assisted by Brenda Benton.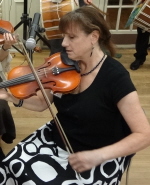 Teaching: Come at 7:30 p.m. for a unique dance adventure -- a '6 in 1' class led by Holly Plotner. From lesnoto to cocek and in between, 6 dances that are really all the same dance. Kind of like a geometry proof!
---
Saturday, October 25th
7:30-10:45 pm
$5 at the door 17 & older. 16 & under free.
Children must be accompanied by an adult.
Hancock Rec Center (HRC)
---
Sunday, Oct 26, noon-5, AIFD at Polkapocalypse.
Get your polka going at this year's Polkapocalypse Celebration - a tribute to the rich history and traditions of the polka. This year's event will feature some incredible bands, including Brave Combo, Los Morales Boyz, the Fabulous Polkasonics and Conjunto Los Pinkys. Elisabet Ney Museum, 304 E 44th St, Austin, TX 78751.
While at Polkapocalypse, come visit the AIFD information table and, if you have a little spare time, help man the table. If you would like to volunteer ahead of time, let Brenda know at balkanbabe7@gmail.com.
November 1 - El Dia de Los Muertos.
As a variation this year on the traditional Halloween party, your Board is planning a celebration of El Dia de Los Muertos on November 1. This will include a remembrance of former participants at AIFD who have passed away. We invite you to email comments on any of the persons listed on the website (or on a person whose name we have missed) to board@aifd.cc. For more details check out our website.
November 8 - Bulgarika!!

The maestros of traditional Bulgarian Music, Bulgarika, return to Austin for another great concert. This is an event not to be missed. Keep an eye out for more details.