This week at dancing
June Birthday Celebration!!
Holly DJ's, Kathleen assists.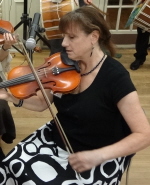 Join us for a lively night of folk dancing DJ'd by Holly Plotner. Holly will be assisted by Kathleen McDonagh.

June Birthdays: Do you have a birthday in June? Do you know a fellow folk dancer who does? This week we will be celebrating those in our dance community who have birthdays in June - so speak up if you do or know someone else who does. And be ready to enjoy some cake.

Teaching: This week, we begin Summer School - By Popular Demand! During the summer, we will teach many of our most popular dances, starting from #100 and working up to #1. Come at 7:30 p.m. for the first session, to be led by Misi Tsurikov.
---
Saturday, June 6th
7:30-10:45 pm
$5 at the door 17 & older. 16 & under free.
Children must be accompanied by an adult.
Hancock Rec Center (HRC)
---
A Special Thanks!!!
- from your Danube Cruise Crew.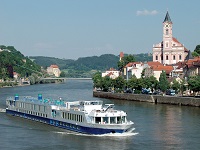 "Thanks to all of the outgoing and incoming AIFD Board members--and everyone else--who helped make our Danube River Cruise an entertaining, wonderful evening of dance, food, and celebration. Well done!" - Madeline Brock (your new AIFD president). Yoshimi Masuo took many photos at the Danube River Cruise party, and has posted them on Dropbox for your viewing pleasure.
Link of the week:
D-Day Tea Dance.